Ekeberg And Chapman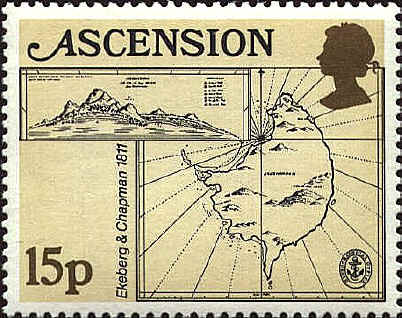 Samuel Fahlberg
The design shows a detail of a map surveyed by Samuel Fahlberg in 1814, which includes the major islands of Anguilla and St. Martin. In 1801 Fahlberg surveyed both the Dutch and French halves of the island of St. Martin.
Laurent Fries
Laurent Fries (1490-1532) was born in Alsace. He studied medicine and practiced medicine and wrote on medical topics. For five years Fries worked as an editor of maps for Johann Grüninger, a Strasbourg printer and publisher. Their major project was a new edition of the Geographia of Claudius Ptolemy. Fries editited the maps for this reduced scale edition. Among the new maps prepared for this publication was one for Southern Africa. The atlas was published in Strasbourg in 1522, and three years later Fries concluded his cartographic work.
The stamp from Bophuthatswana reproduced the new map of Southern Africa by Fries.