St. Vincent
St. Vincent is an independent state in the British Commonwealth.
Somaliland Protectorate
In 1898 the British transferred administration of the Somaliland from the Indian Government to the British Colonial Office. The protectorate became part of independent Somaliland in 1960.
Swaziland
Swaziland was an independent state in the 19th century. From 1894 to 1906 it was administered by Transvaal when the British High Commissioner for South Africa took over. In 1967 internal self-government was granted, and independence was proclaimed in 1968. The stamp was issued as a set of four to mark the opening of the Swaziland Railroad linking Ka Dake with Lourenco Marques.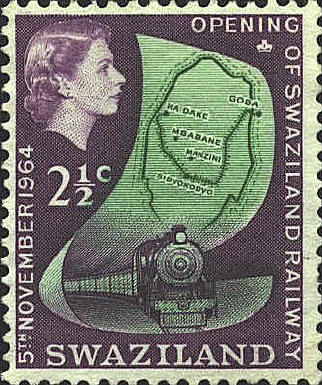 Tokelau Islands
The Tokelau Islands consist of three atolls; Atafu, Nukunono and Fakaofo, with an area of 4 square miles spaning 100 miles of ocean. They are a dependency of New Zealand.