Seychelles
The Seychelles is a group of islands north of Madagascar in the Indian Ocean. The islands were a attached to the colony of Mauritius in 1810. They became a separate colony in 1903 and became independent in 1976.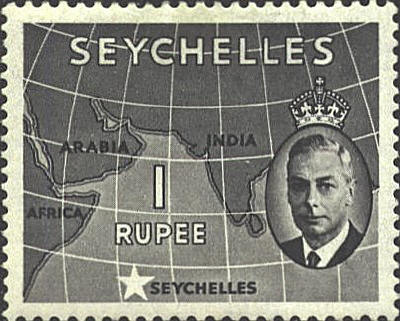 Sierra Leone
Sierra Leone was a British Colony and protectorate. In 1961 it became independent. It remained within the Commonwealth and became a republic in 1971. The stamp was issued in 1964 to observe the New York World's Fair.
South Georgia and South Sandwich Islands
In 1892 Captain Carl A. Larsen visited the Antarctic in search of whales. In 1893 and 1894 Captain Evensen in the "Hertha" and Captain Morten Pedersen in the "Castor" joined Larson in the "Jason." The Evensen reached 69° 10' S.
Larsen visited Jason Harbour west of Allen Bay in the north side of Cumberland West Bay on South Georgia in 1894. It was charted and named by the Swedish Antarctic Expedition under Baron Dr. Otto Nordenskjold in 1901-1904. Lagoon Point was charted in 1929 and called Bluff Point. It was renamed Lagoon Point on a British Admiralty chart in 1930.
The map of Jason Harbour on South Georgia is part of a set that commemorates the three captains and their ships.