Guernsey
The Bailiwick of Guernsey includes the islands of Guernsey, Alderney, Sark, Herm, Jethos and Lihou. Since 1969 the Bailiwick has issued its own stamps. Among the first stamps issued were two stamps which displayed a map of the Bailiwick. However, the latitude was incorrect (40°30'N instead of 49°30'N). they were corrected and reissued 1970.
They were corrected and reissued 1970. One stamp from each issue is shown. The stamp below is on cover.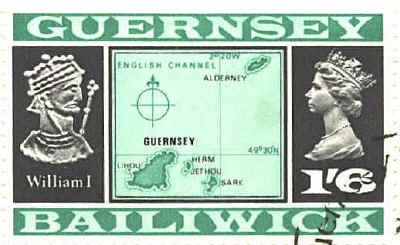 Jamaica
Jamaica became an independent state in the British Commonwelath in 1962. The stamp is one of a set of three. Similar sets were also issued for Jamaica, St. Christopher Nevis Anguilla, and Trinidad & Tobago. The other values will be seen there.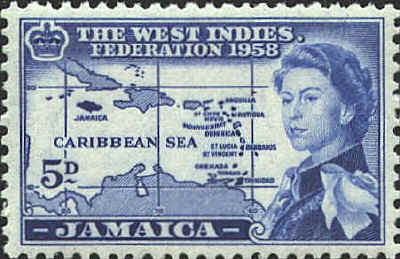 Ireland
The Republic of Ireland is the whole island of Ireland except for some 5,237 square miles on the north coast. The map does not recognize the existence of Northern Ireland. The design is a common one. The overprint reads "In memory of the Rebellion of 1916."