Theodore Roosevelt
Of the four presidents on Mt. Rushmore only Theodore Roosevelt had a connection with South Dakota. He had a ranch in what is now North Dakota, and was a deputy sheriff. He frequently visited Deadwood where he met Seth Bullock, the first sheriff of Lawrence County on a prisoner exchange.
In 1901 he was elected Vice President, and a few months later President McKinley was assassinated and he became President. In 1903 President Roosevelt signed legislation creating the Wind Cave National Park in the southern Black Hills.
Roosevelt died in 1919, and Seth Bullock built the Roosevelt Monument on Sheep Mountain, North of Deadwood. The peak was renamed, Mt. Roosevelt. (Roosevelt had already arranged for "Scruten Peak" south of Pactola to be renamed "Seth Bullock Peak.") From the monument, on a clear day, you can see Roosevelt's ranch at Medora, North Dakota (if you know what to look for).
Charles A. Lindbergh
In May 1927 Charles Lindbergh (1902-1974) made the first non-stop solo flight across the Atlantic Ocean. After his return he made a 98 day nationwide air tour of the United States. On August 27 he landed at the airport at Renner, South Dakota. Contemporary records estimated that 30 to 40 thousand people came to Renner to welcome him. On September 1 Lindbergh stayed over night in Pierre, South Dakota, and on the following day he "buzzed" the Game Lodge in Custer State Park, the "Summer White House" of President Coolidge. On September 3 he flew over Deadwood, Lead, and Spearfish.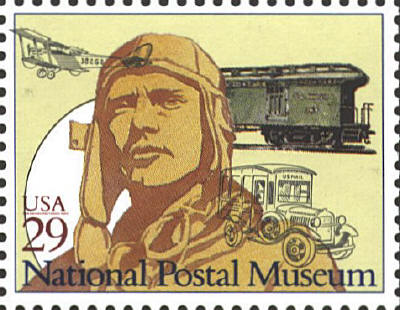 Laura Engalls Wilder
Laura Engalls Wilder's book Little House on the Prairie" was her second book, published in 1935. Her fifth book, Little Town on the Prairie, published in 1941, was set in DeSmet, South Dakota in 1881-1882.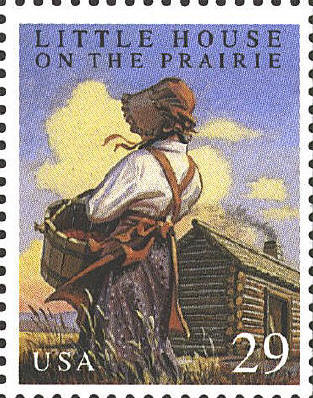 Frank L. Baum
L. Frank Baum lived in Aberdeen, South Dakota from 1888 to 1891, and edited The Aberdeen Saturday Pioneer from 1890 to 1891. In 1900 he published his famous fantasy book, The Wonderful Wizard of Oz, which was the basis for the motion picture, The Wizard of Oz, with Judy Garland as Dorothy, released in 1939.