Tatanka (Buffalo)
The Buffalo (American Bison) was a major component of the economic and spiritual life of the Dakota Indians. Not only did it provide food, clothing, housing and tools and implements, it was also a repository of spiritual power. The first day observance for this stamp was held at Custer, South Dakota, July 20, 1970.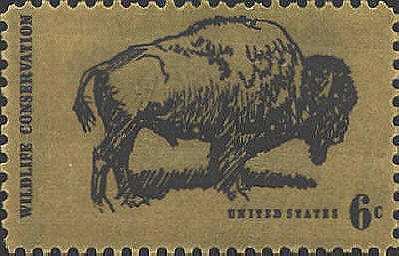 The design of the Indian hunting Buffalo is based on an engraving in Henry Rowe Schoolcraft's History of Indian Tribes of the United States, Philadelphia, 1847.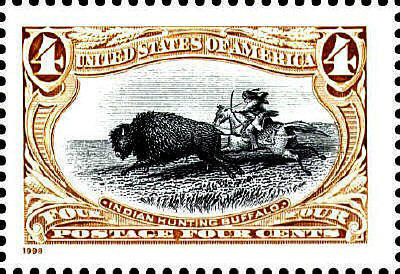 Discovery of Gold
The discovery of gold in the Black Hills was confirmed by the Custer Expedition of 1874. The placer miner with his donkey and gold pan was a familiar sight in the Black Hills in 1876. The design is based on a drawing by Frederic Remington.