Trans-Siberian Railway
In 1891 Alexander II began the construction of a railway from Moscow to Vladivostok. When he died three years later Nicholas II continued the project. It was built in simultaneous sections from both the west and the east, and was completed, in a manner of speaking, in 1901, crossing Manchuria to Vladivostok. After the Russo-Japanese War of 1904-1905 a longer but more secure route was built on Russian territory and was completed in 1916. The railway extends approximately 6000 miles or 10,000 kilometers. Although tools were very simple and primitive: an axe, saw, shovel, miner's hack, and a wheelbarrow about 600 kilometers of railway were built daily. 100 million cubic meters of earth were moved, 12 million ties were used, and more than a million tons of rails. 100 kilometers of bridges and tunnels were built.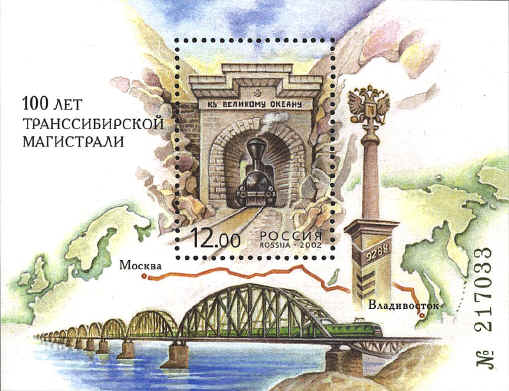 The stamp features a railway tunnel in the Yablonai mountains.
Hungarian Railway
The stamp was issued in 1971 to commemorate the 125th anniversary of the Hungarian railroad between Pest and Vac.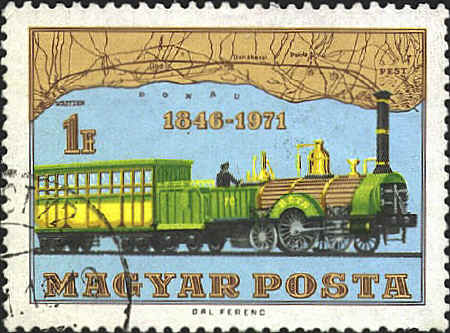 Ferrocarril del Atlantico
The Stamp was issued in 1962 to celebrate the progress of Colombian railroads and the completion of the Atlantic Line from Santa Marta to Bogota in 1961.