Peru 1519
The souvenir sheet shows pictures of two Peruvian lighthouses with maps showing their locations.
Isla Lobos de Tierra
The lighthouse is a 25 foot high metal tower with a lantern and gallery. It is on an island about 10 miles offshore from the city of Chiclayo in the department of Lambayeque. The map at the right shows the location. The latitude and longitude are also given on the stamp for both lighthouses.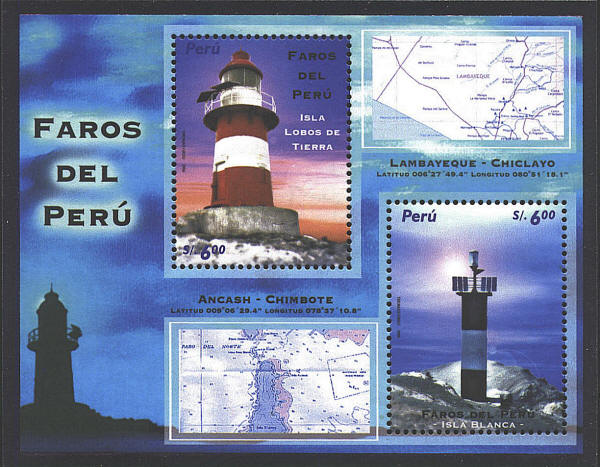 Isla Blanca
This lighthouse is also on an island. It is located on the South end of the island of Isla Blanca in the entrance to the harbor of Chimbote in the region of Ancash. Although it is not a wildlife sanctuary the island is noted for its wildlife, including seals and birds. The tower is 472 feet high