Nevis in the West Indies is a part of St. Kitts-Nevis, an Associated State in the British Commonwealth. Both Nevis and St. Kitts were formerly presidencies of the Leeward Islands. Nevis' postal history is quite complicated, but in 1980 Nevis began to issue its own stamps, although she is still a part of St. Kitts-MNevis.
The strip of three stamps shows a view of the Battle of Frigate Bay between the French and the British in January 1782.
The stamp shows a French map of Nevis, Carte de l'Isle de Nieves, 1764.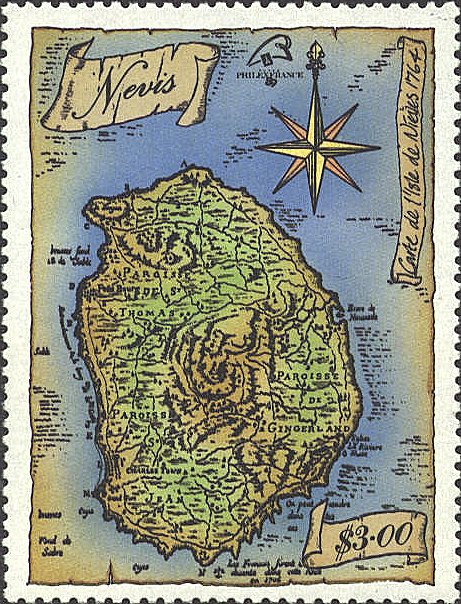 The stamps were issued to commemorate the bicentenniel of the French Revolution in 1789.