Thomas Durham ~ 1595
The first map of the Isle of Man based on an actual survey of the island was drawn by Thomas Durham (fl. 1595) and published by John Speed in 1595. In addition to the map of the island, there are also eight views of the island and two descriptive paragraphs. One of these has the coat-of-arms of the Isle of Man.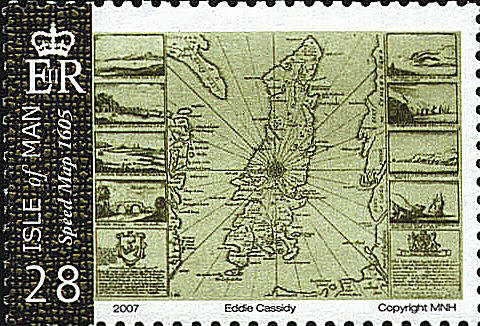 Captain Grenville Collins ~ 1693
Captain Grenville Collins (fl. 1669-1696) made a maritime survey of the Isle of Man in 1687 which was published as Great Britain's Coasting Pilot1693. The cartouche at the bottom left dedicates the map to "The Right Honourable William, Earl of Derby, Lord of ye Isle of Man."
Collins surveyed the coastlines of the British Islands and produced charts that were both useful and decorative. The cartouches of Collins are usually the most dominant feature of his charts, well designed and intricate and when expertly colored, are very bearutiful.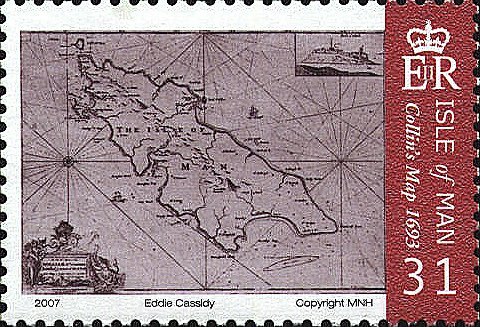 Thomas Drinkwater ~ 1826
This map was described as "To the Right Hon. George Canning, M.P., His Majesty's Secretary of State for Foreign Affairs, this Map of the Isle of Man" is, by Permission, respectfully dedicated by his faithful and obedient servant, John Drinkwater. From a Trigonometrical Survey by Mr. Benjamin Smythe. Published as the Act directs by John Drinkwater, Esq., Sept. 1st, 1826."