The last three stamps feature Ordnance Survey maps from 1870, 1975 and 2006.
Ordnance Survey 1870
The Ordnance Survey published in 1870 was begun in 1840, and is the first comprehensive mapping of England, Scotland and Wales. The actual mapping of the Isle of Man did not begin until 1868, and was delayed somewhat because of disagreements on the funding of the survey. It contained 19 sheets.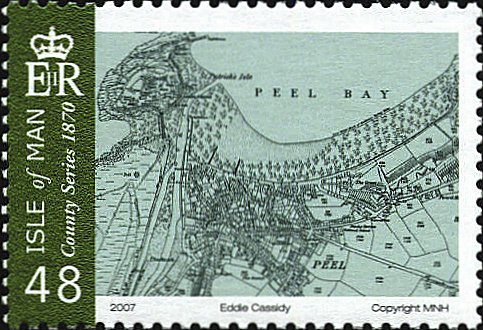 Ordnance Survey 1975
The stamp for the Ordnance Survey of 1975 has a map of Peel Bay.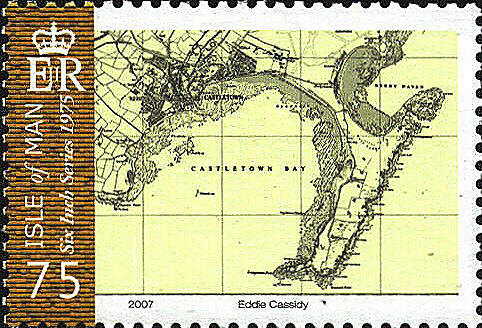 Ordnance Survey 2006
The 2006 Ordnance Survey stamp includes the Calf of Man, Port Erin, Castleton Bay in the South and the Cringle Plantation in the North.