Eve ~ 1507
The detail of Eve reflects Dürer's studies of the ideal proportions of the human body. Eve looks invitingly toward Adam as she receives the apple from the serpent. In her right hand she holds a branch from the Tree of Knowledge. The oil on wood hangs in the Prado in Madrid.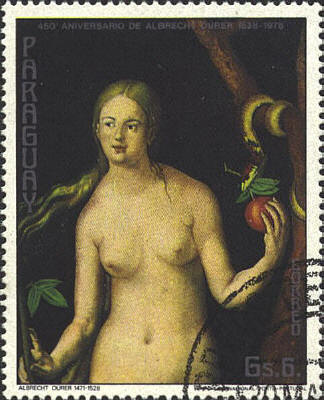 Adam ~ 1507
Adam looks turns longingly toward Eve. The image on the stamp is a detail from the oil painting, preserved in the Prado in Madrid.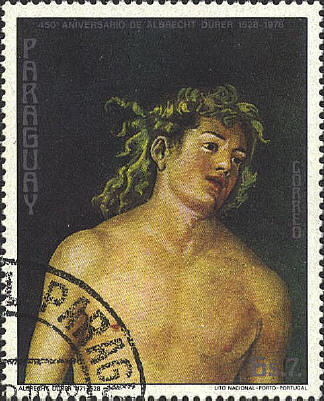 Portrait of a Young Man ~ 1521
Oil on oak, the portrait is of Bernard von Reesen, a Danzig merchant with business links to Antwerp. Only 30 when the picture was painted he died from the plague a few months later. It is preserved in the Gemäldegalerie, Dresden.