East Pakistan broke away from Pakistan in 1971 and became an independent country, Bangladesh. Three of the stamps of its first issue were map stamps. One appears in the Commonwealth section. The third is not on the web page.
In 1974 three map stamps were issued to mark the first census in Bangladesh. All have the same design. Only one is shown.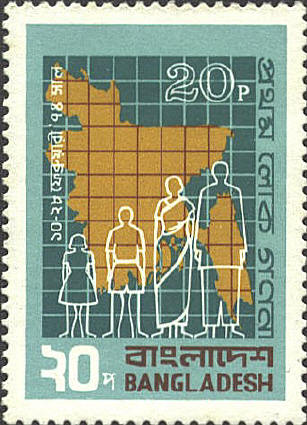 Penrhyn Island
Penrhyn is the northernmost of the Cook Islands. The stamps, issued in 1974 in observance of the centenary of the Universal Postal Union, show a map of the island and earlier stamps of New Zealand and Penrhyn. Only one stamp is shown.