Alderney
The map was made in 1943 during the occupation of the island by the Germans. It shows the roads and streets on the island.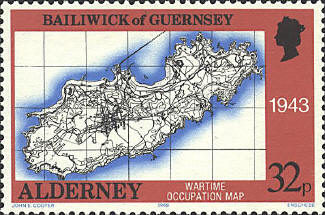 Hungary
The souvenir sheet, issued in 1993, shows Roman roads in Europe.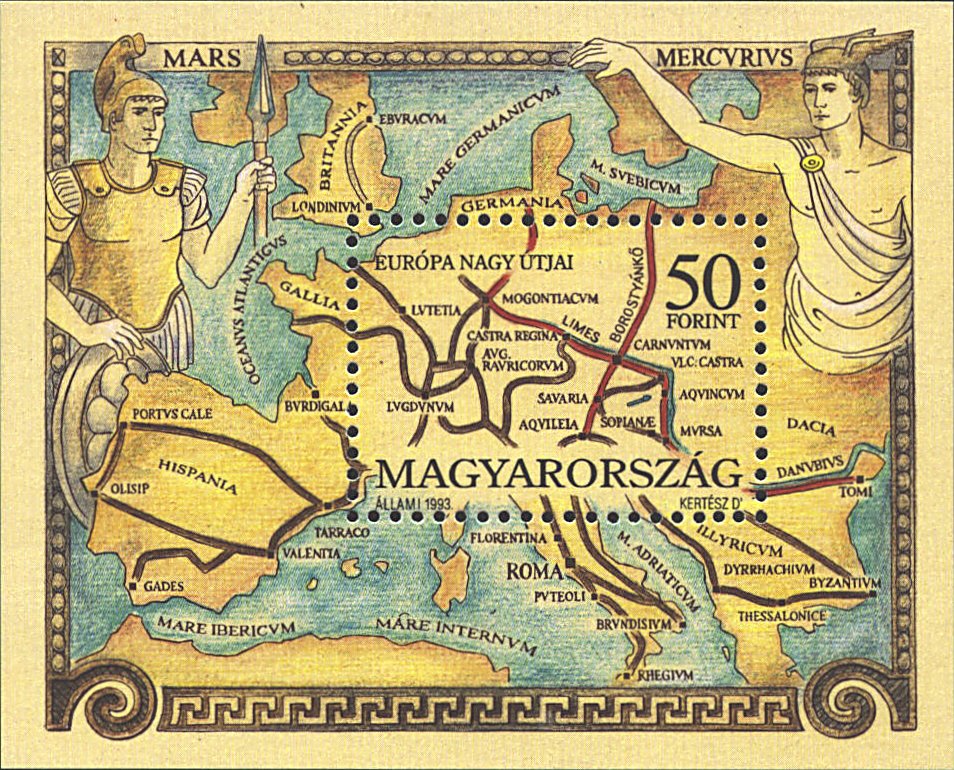 Malaysia
Malaysia issued two stamps with the same design in 1967 to mark the completion of the Hong-Kong-Malaysia link of the South East Asia Commonwealth Cable. Only one of the stamps is shown.

Ceylon
In 1959 the Economic Commission for Asia and the Far East proposed the development of an Asian highway linking 14 countries from Turkey through Iran to Singapore and ending in Indonesia. The stamp was issued in 1972 to mark the 25th anniversary of the project. The project continues today in a more ambitious form.