Singapore
A set of four stamps issued in 1996 show old plans of Singapore. On the first map Sid Stein has pointed out that Salat Buro is now Pulau Ubin, and Toly is now Sentosa. I would like to know more about these maps.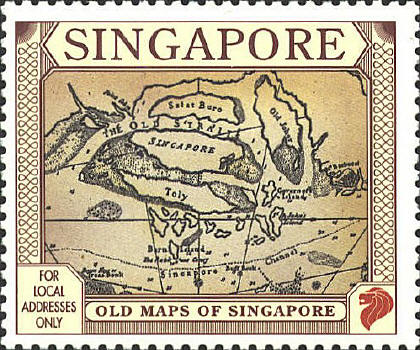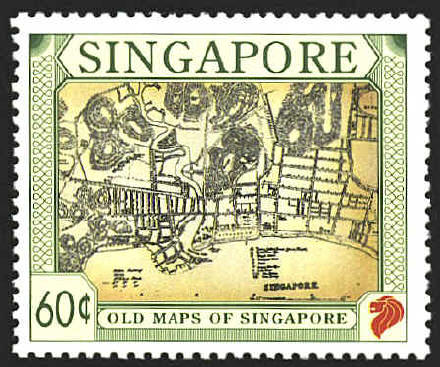 Part of Malay Peninsula and Singapore.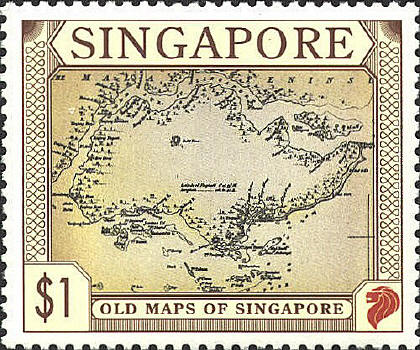 Map of the town entrance of Singapore by G. D. Coleman. G. D. Coleman, an architect and builder, carried out topographical surveys of Singapore between June 1828 and May 1831. The map on the stamp below is by Coleman and may be based on the map he drew and published in 1836.