British interest in St. Lucia began in the middle of the 16th century, but it was not until 1778 that they began the effort that gained possession of the island from the Empire in 1814. In the middle of this period of time the British also fought the "Brigands War," against African slaves who took the opportunity to seek their freedom.
The Battle of Rabot which was one of the key events of the "Brigands War" was fought April 22, 1795, The souvenir sheet shows the disposition of the forces and the plan of battle. The war ended in November 1797 with an agreement by the British that the Brigands would not be re-enslaved but repatriated to Africa. At the end of the war the Brigands were recruited into the 1st West India Regiment, which was stationed in Sierra Leone. They served in the Regiment with honor.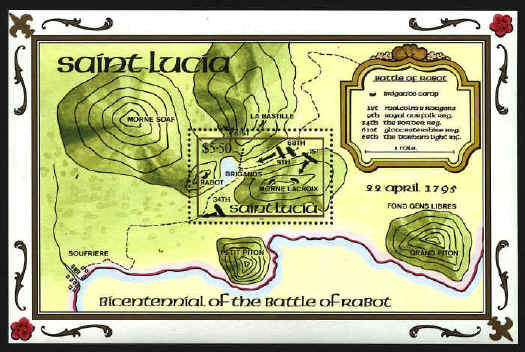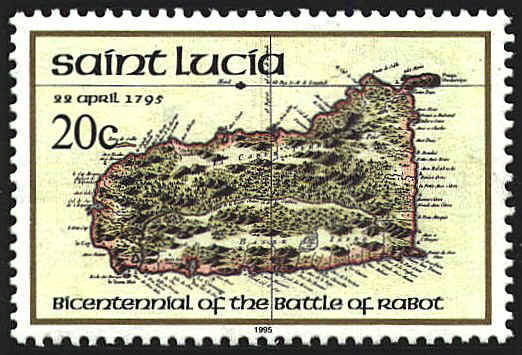 An eighteenth century map of St. Lucia.