Tallinna Alumine
In 2006 Estonia issued two stamps featuring two lighthouses in Tallinn Bay. The lower lighthouse, Tallinna Alumine, was built in 1806, and received its current appearance in 1839. The light is 48 meters above sea level, and 18 m. above ground level. It is visble for 19 nautical miles.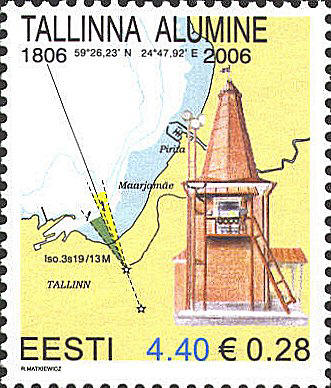 The upper lighthouse, Tallinna Ülemine, was built in 1835, and received its current appearance in 1896. It is .6 nautical miles inland from the lower lighthouse. It is 40 meters from the base and 80 m. above sea level. Its light can be seen for 23 nautical miles.
Both lighthouses were restored in 1959.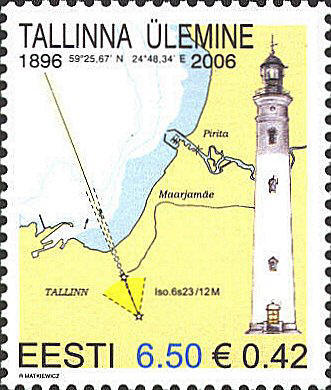 A ship at sea lines up the two lights so they look like one and then follows that line to shore.