Falkland Islands 110
E.W. Roberts, in an article in The Carto-Philatelist (II:5:11), wrote that this stamp "showes (sic) a map with the degree of longitude marked as 6° instead of 60°. Close inspection and comparison with Falkland Islands 69, shows that the latitude should be 61°, and that the "1" appears as an extention of the longitude line. There is no error.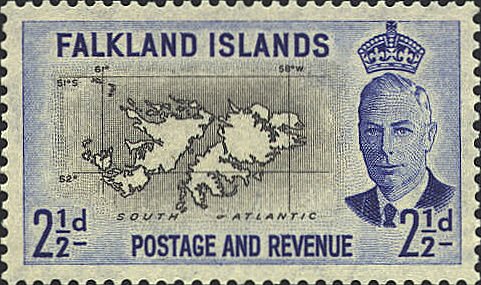 For purposes of comparison here is Falkland Islands 69 (1933).