Turks and Caicos 97
There are a number of errors on this stamp, issued in 1948. W. Caicos is too large, Caicos is misshapen, the islands are not distributed in an oval.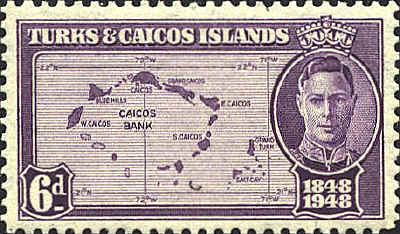 Turks and Caicos 111
Although it is more accurate, the island of Grand Turk on this stamp is too large. There are also "extra" islands south of the Caicos Bank.