Young Hare
Young Hare was painted in watercolor and gouache on paper in 1502. It is preserved in the Albertina in Vienna.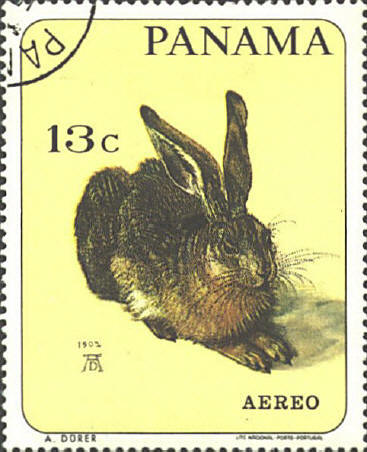 St. Jerome in his Study with Lion
According to legend, as a hermit in the desert St. Jerome pulled a thorn from the paw of a lion. The lion then remained his faithful companion for many years.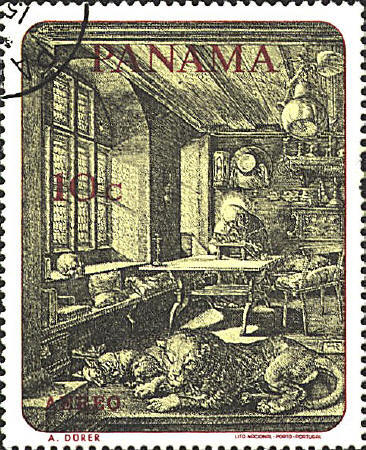 Monogram
Dürer signed his works with a distinctive monogram. It is seen on several stamps from the GDR, and also on the wood engraving of the "Man of Sorrows."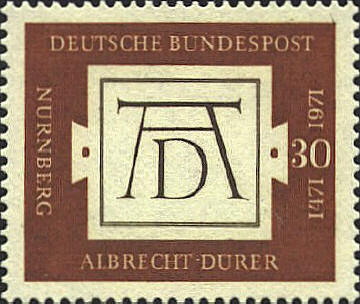 Reproductions of Dürer's works can be seen at: http://www.wga.hu/index1.html