Around 1500 to 1505 Dürer drew a portrait of himself in the nude. The stamp shows a portion of that study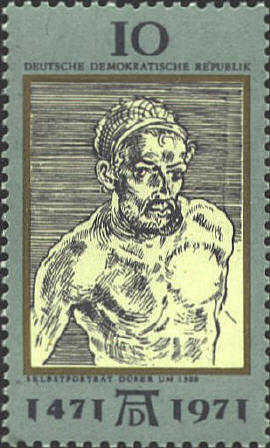 Dürer's woodcuts and engravings were sold in the market of Nuremberg, and at fairs in other cities, where peasants were buyers as well as sellers. The scene has been frequently associated with the peasant uprisings in Germany in the late 15th century. The engraving, Three Peasants in Conversation, was done c. 1497, and is preserved in the New York Metropolitan Museum of Art.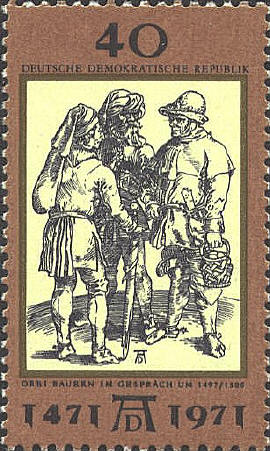 Dürer's engraved portrait of Martin Luther's friend, collegue and fellow-reformer, Philip Melancthon, was made in 1526.