Zaire 986
The stamp issued in 1990 by Zaire to commemorate the 150th anniversary of Belgian independence.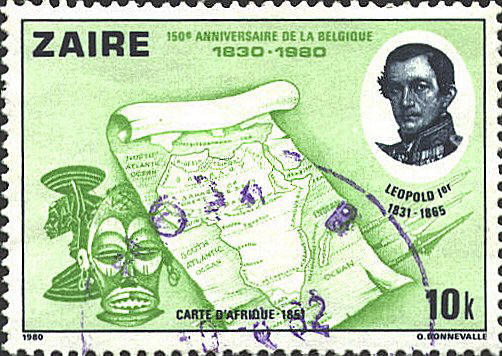 At the Congress of Vienna, in 1815, Belgium and Holland were united to form one State, ruled by King William I. The Belgian Catholics objected to the union with Dutch Protestants. Revolution erupted in Brussels in 1830 and a provisional government declared independence on October 4, 1830. On November 3 a National Congress was elected and the congress adopted a constitution on February 7, 1831. Leopold I of Saxe-Coburg became the first King of the Belgians (1831-1865).
The map of Africa on the stamp is unidentified and is dated 1891.