Jan Vermeer (1632-1675) included maps in many of his paintings. In Young Woman with a Water Jug (ca. 1662) he indluded a portion of a map by Huyck Allert (Hugh Allard), Seventeen Provinces of the Netherlands. The only copy of the map is preserved in the University Library, Leiden, and bears the date 1671.
In the painting the map is oriented with North at the right, and only the Southern Provices are shown. On the souvenir sheet the painting is shown correctly, while on the stamp in the lower left corner the painting has been reversed.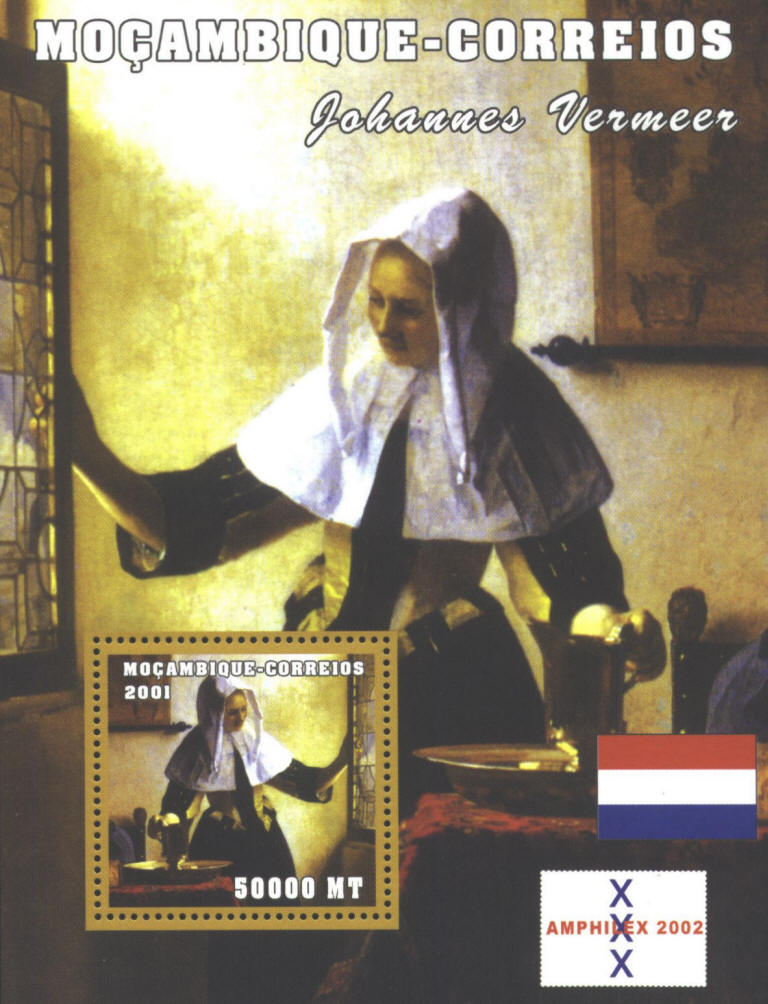 The sheet was issued in 2001 to recognzie Amphilex 2002 which was held in the Netherlands in that year. The flag of the Netherlands also appears as a design element on the sheet. The painting and the map extend further to the left than it appears on the sheet.